In light of the serious health situation facing our country, the organizing committee of Pedale Feltrino announces that
the 26th Sportful Dolomiti Race
will be postponed to 2021.
We are not in the habit of speaking evasively, and we are not used to sidestepping problems either. The current situation has forced us to reflect deeply.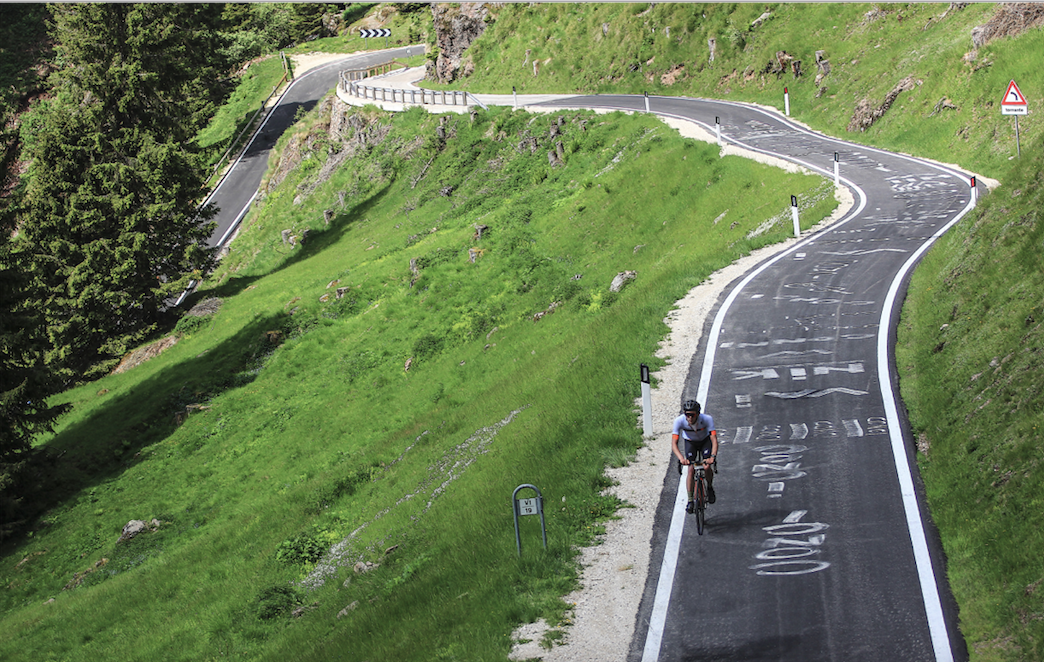 The Sportful Dolomiti Race is more than a granfondo; it's a large family made up of
– the committee that organizes the event with the support of sponsors and public agencies
– 1,300 volunteers
– 4,700 cyclists
Right now, two-thirds of our family is really suffering. We think in particular of the 100 doctors and nurses who volunteer to provide medical assistance at the event, and the 486 corner marshals, including off-duty carabinieri and members of the civil protection service, who provide additional traffic direction and ensure safety along the granfondo routes.
They have been on the forefront of the battle against COVID-19 in recent weeks. Our thoughts and our respect and gratitude go first of all to them. They are making enormous sacrifices and working themselves to exhaustion. Even if the restrictions currently in force are removed by June, these individuals would not be in a position to make the further effort required to support the granfondo. And without them we would not be able to ensure the necessary safety and assistance to the participants during the race, which has always been one of our top priorities.
Our thoughts also go to the 4,700 cyclists who are currently being forced to stay home, unable to train, unable to work … and thus unable to earn. We don't want them to have to think about the financial strain of coming to Feltre to participate in the granfondo, or the physical stress either, because tackling a Sportful Dolomiti Race without training is not much fun.
The Sportful Dolomiti Race is a party. It's friendship. It's sport. And that's what it needs to remain. We don't want to go ahead with the granfondo just because it's on the calendar and we don't want to lose money.
Speaking from the heart, we are canceling this edition out of a sense of civic duty and out of respect for the volunteers and riders. But we are confident that we will meet again on June 20, 2021, to enjoy three days of great celebration in Feltre with renewed enthusiasm and a strong desire to ride in our spectacular Dolomites.
Riders who are already registered will be given the opportunity to roll over their registration to 2021; instructions will be provided in the near future.
The Organizing Committee
Sportful Dolomiti Race
STATEMENT FROM SPORTFUL, OUR TITLE SPONSOR
"The Sportful Dolomiti Race is not just a granfondo to us; it's an event we feel intimately connected to, more than any other activity we support throughout the year," said Alessio Cremonese, CEO of Manifattura Valcismon. "However, we are even more connected to our community and to the place where the company and the Sportful brand were born and from which they built their successes.
For this reason, we strongly endorse the decision to postpone this celebration of cycling to 2021 in order to show respect and support for the region and the professionals currently doing their best to confront this emergency.
It will be a tough climb, but we will reach the top. Our granfondo route is there to prove it."