The 26th edition of the Sportful Dolomiti Race, the granfondo that brings 5,000 amateur cyclists to Feltre every year from all over the world, should have taken place today.
COVID-19 caused everything to be cancelled. So the members of the organizing committee rode to honor an edition … that wasn't.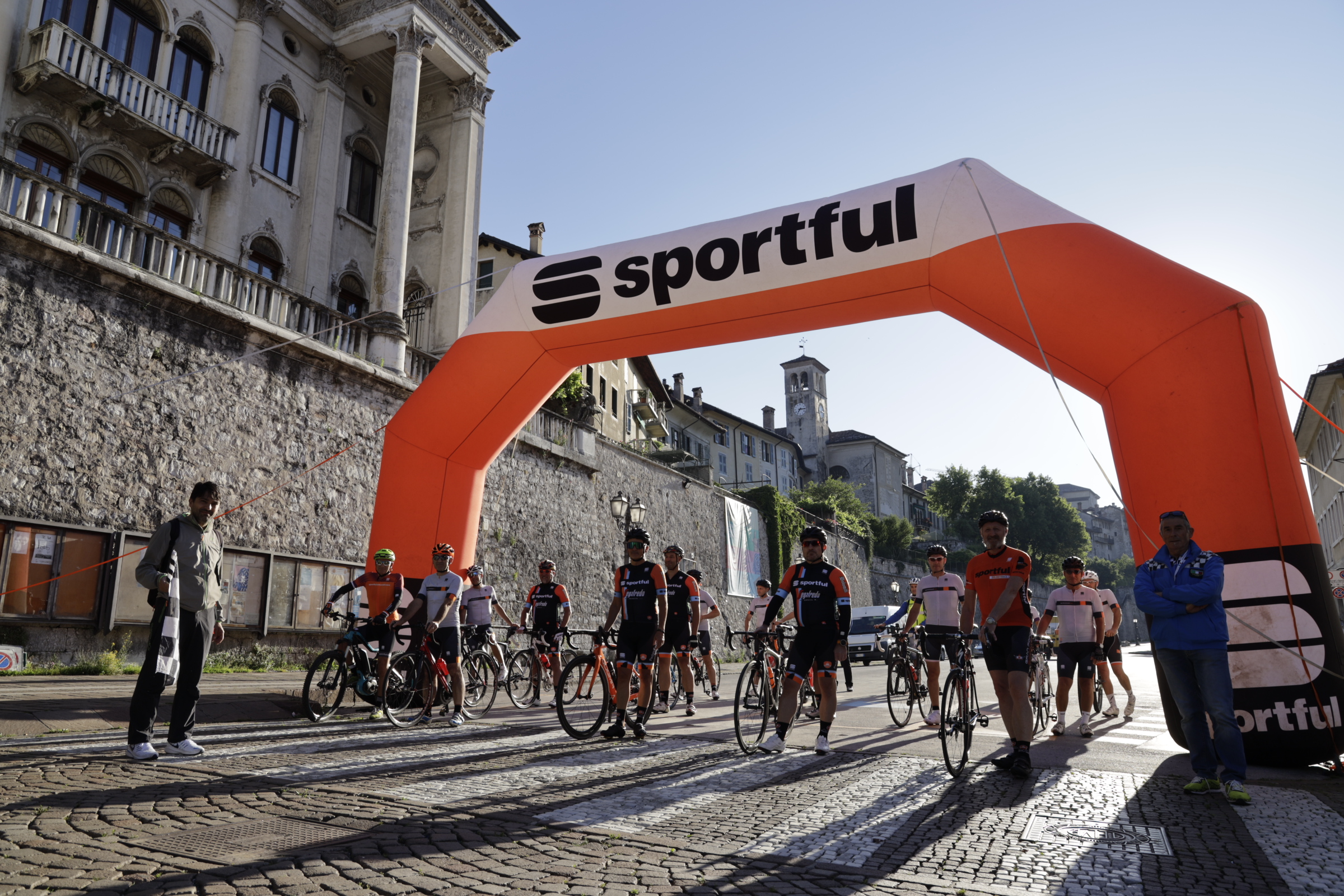 The organizing committee, led by president Ivan Piol, thought that after 25 years and the great success of last year's Giro d'Italia stage on the same route as the granfondo, it wouldn't be right to let such an important day go by without acknowledgment. So he got on his bike and, at 7 a.m. (when the granfondo should have started from Largo Castaldi in the center of the city), he lined up at the start with the necessary social distancing and … set out to honor the granfondo that wasn't.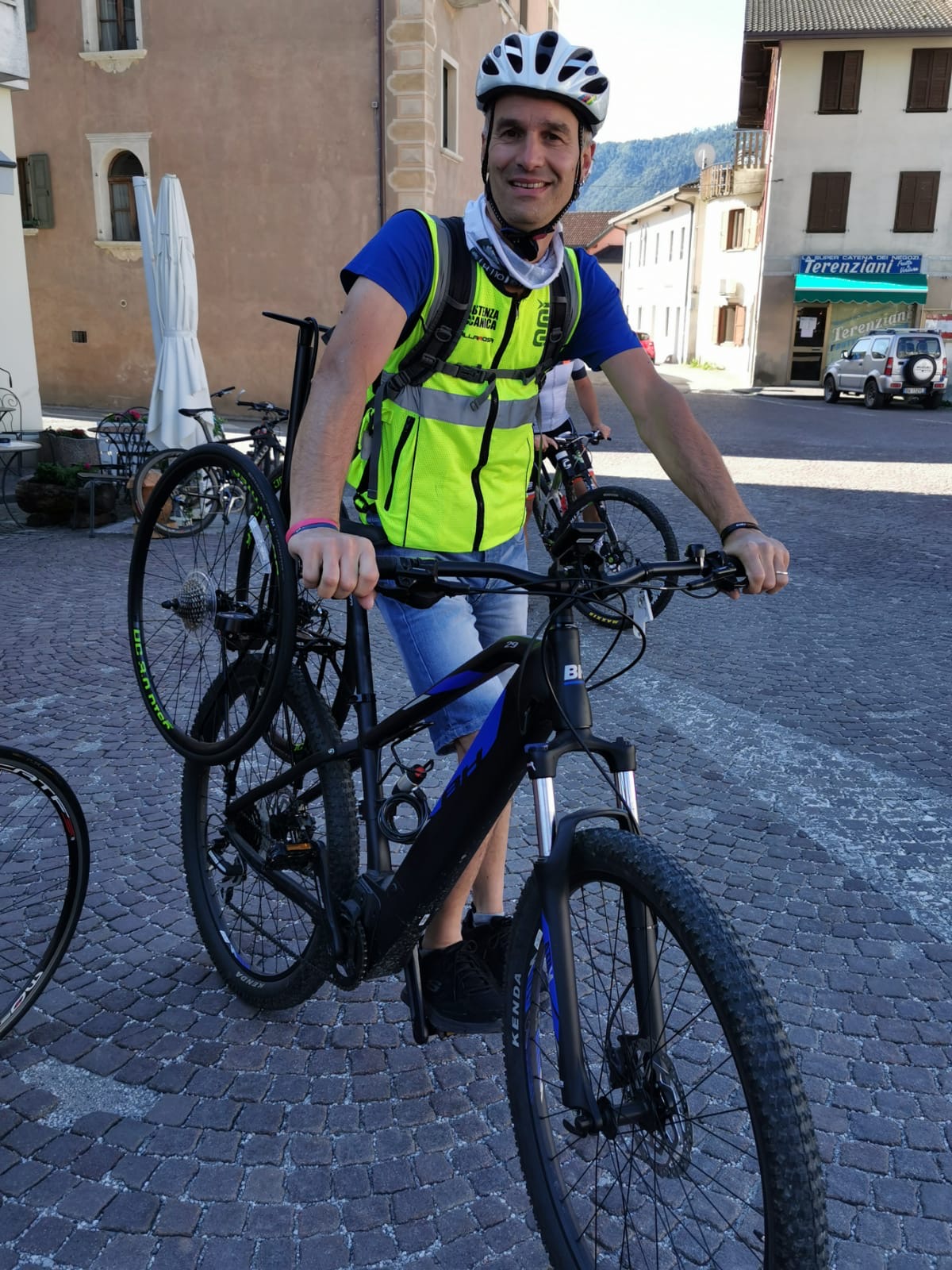 Also riding were Alessio Cremonese (head of Sportful alongside his brother Dario Cremonese); brand manager Steve Smith; longtime announcers and friends of the event Paolo Mutton and
Paolo Mei; the official DJ of the event, Marco Testa (aka DJ Cavallo); and mechanics Massimiliano (Tupac) Dalla Rosa and Fabrizio Galeazzi, who organized support via e-bike equipped with wheels and a pump.
The common denominator was the desire to honor the edition that was cancelled, something that had never happened before in the history of the event (not even the snow of 2010 or the storm Vaia that destroyed 700 meters of road on Passo Manghen had managed to stop everything).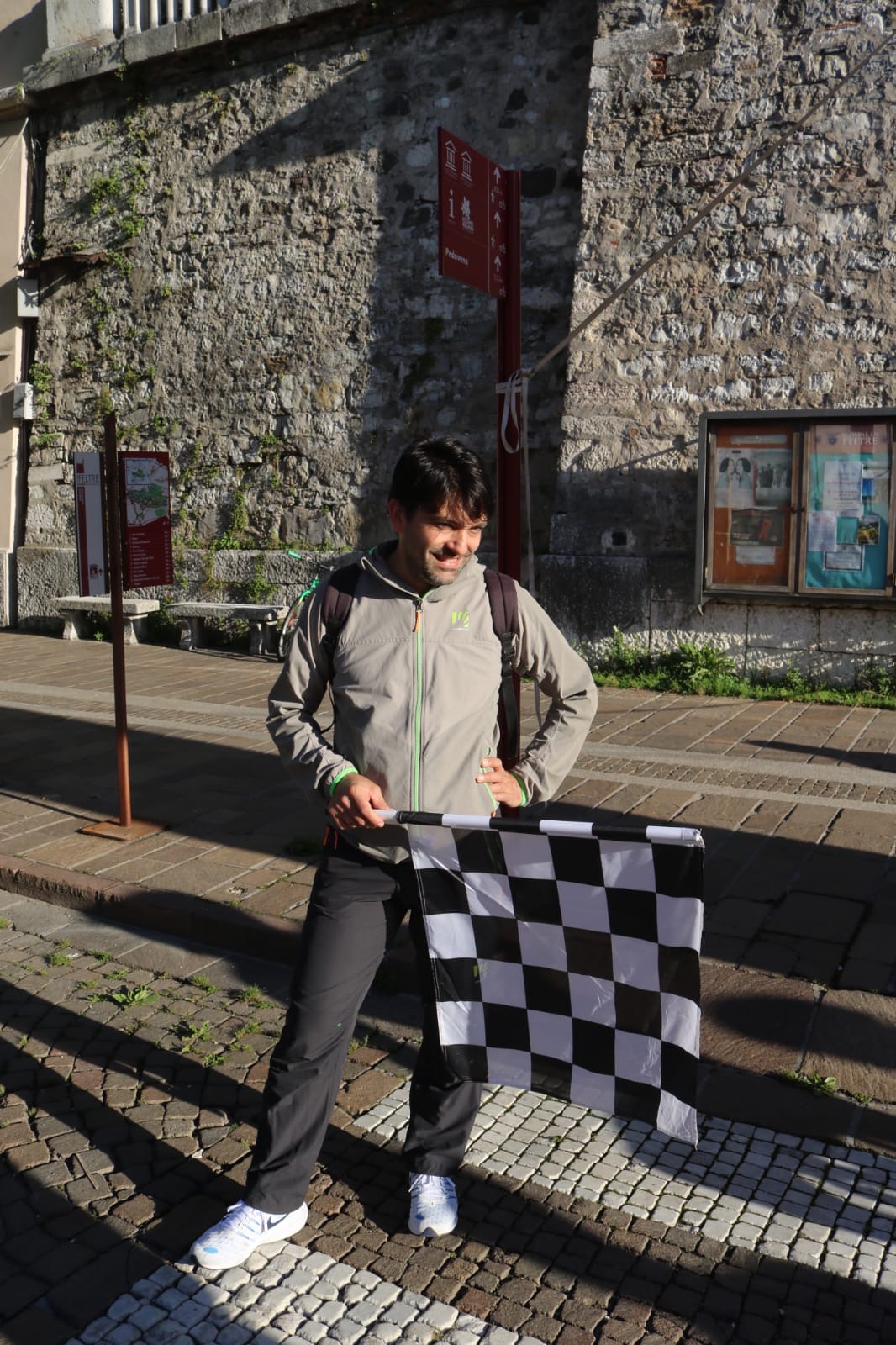 Since the race directors were riding, it was the mayor of Feltre, Paolo Perenzin, who signaled the start with the traditional checkered flag. A gesture of affection and respect for one of the most important events not only in the city of Feltre but in the province of Belluno.
Inspired by the philosophy of their friend Alex Zanardi, to whom the group sent their thoughts and affection at the start, the organizers did not allow COVID to break them; they only bent. Many members of the committee climbed on their bikes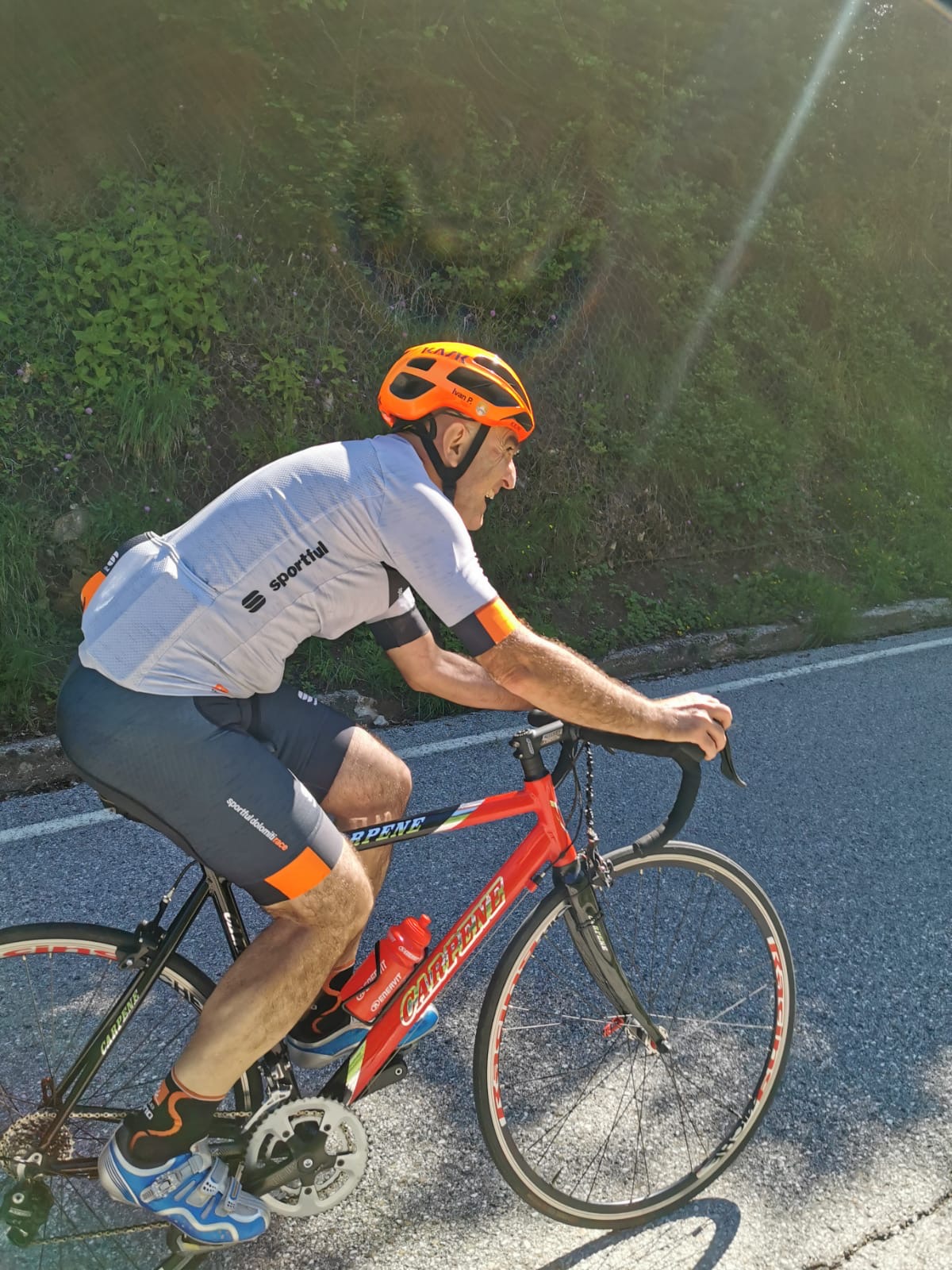 after years of not riding and decided to do just the last climb, up to Passo Croce d'Aune, where the monument to Tullio Campagnolo is located — the monument whose inauguration in 1995 also marked the birth of the 26-year-old granfondo. Andrea Parteli, who was the first president of the organizing committee before passing the baton to Piol in 1998, was also among the riders. First came a passage through Lamon, where the mayor, Ornella Noventa, was waiting to greet the committee.
In Sorriva di Sovramonte a surprise was waiting for the committee, Alberto Carretta, from Vicenza, who had never missed an edition. "The first year without the Sportful Dolomiti Race," he said, "means an important appointment is missing from my calendar. I'll wait for you in Sorriva and ride with you." And he was there with his sons, 9-year-old Federico and 14-year-old Alessandro, who reached the top of the pass. "When I grow up, I want to be a pro cyclist and become like Nibali," said Federico, riding without fear of gradients that reached 13%. "For my birthday my dad finally gave me a real bike with all the gears I need."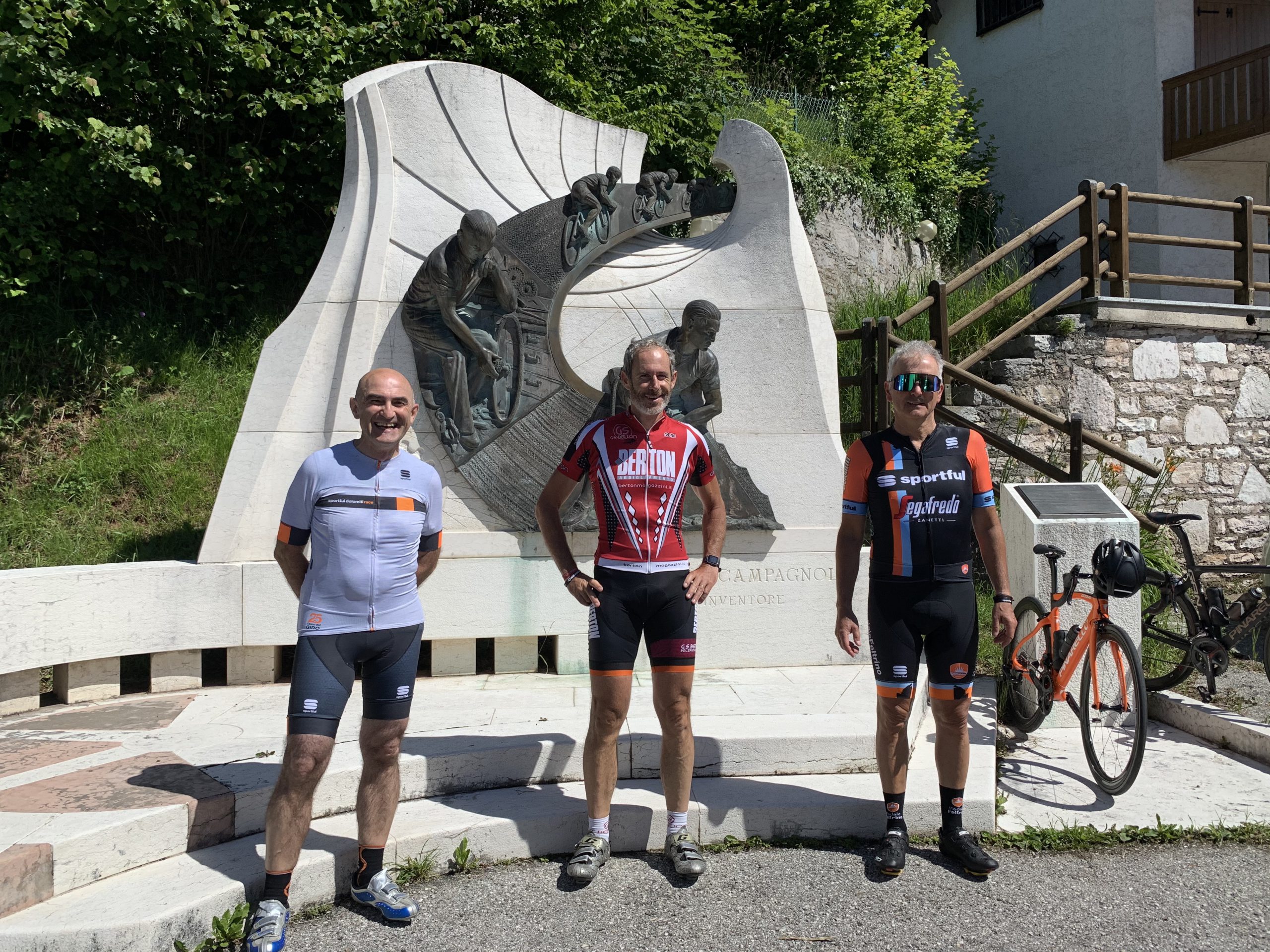 "The entire organizing committee rode to the top of Passo Croce d'Aune to pay homage to the event that did not take place this year," explained president Ivan Piol when they arrived. "Today we would have had 5,000 cyclists on the start line. Unfortunately, none of this was able to happen. We honored all the riders who could not do it, climbing for them and reaching the monument to Tullio Campagnolo, where everything started 26 years ago, to thank everyone and invite them to join us on June 20, 2021, in Feltre, hoping that it will be a sunny day like it was for us today."
"Today is a doubly sad day," said Alessio Cremonese, "and we honored the absence of the Sportful Dolomiti Race with a simple but sincere meeting at the start line and then we rode together, with the conclusion where it all began 26 years ago. It was a way to remind everyone that the world does not stop, not even the granfondo, and, as our dear friend Alex taught us, we must always look for a rebirth and a new start. We are restarting here, and we hope he will be able to soon as well."