The Sportful Dolomiti Race looks toward 2021 with a new Medio route
The COVID-19 pandemic is putting us all to the test, but we're looking ahead with optimism. The Sportful Dolomiti Race organizing committee, led by Ivan Piol, has decided to postpone the opening of registration, which usually takes place in October, until the start of the new year on January 1, encouraged by the motto "New Year, New Life."
The committee is ready to turn the page after what has been a difficult year for everyone, but we also want to be mindful of the precariousness of this time of emergency.
We are looking ahead with great confidence to the future that awaits us. And the future of Pedale Feltrino, the event organizer, includes two important dates to mark on the calendar for 2021:
June 11–12:20th edition of the Castelli24h, the 24-hour race in Feltre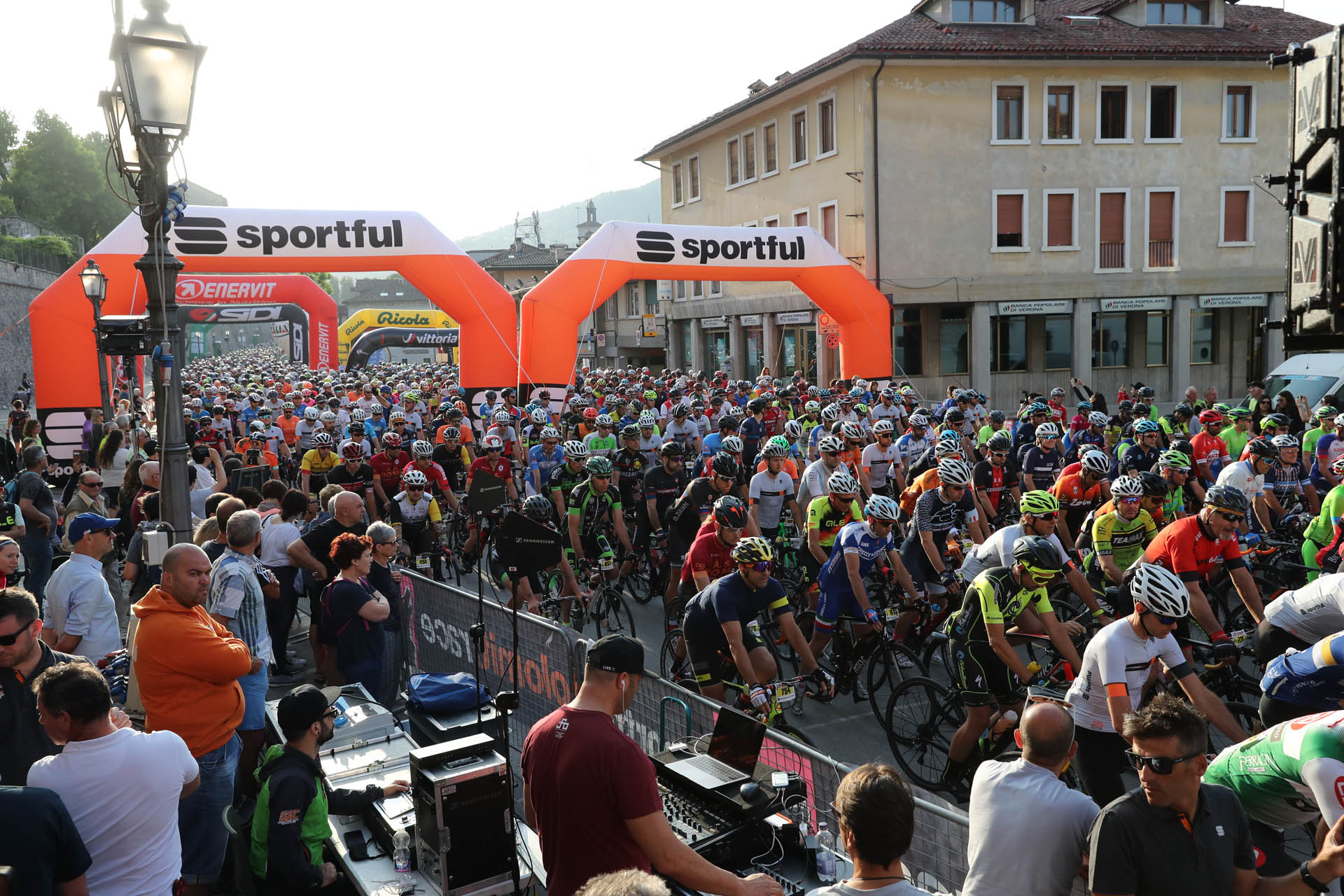 June 20: 26th edition of the SPORTFUL DOLOMITI RACE granfondo
It's a future in which we will again see riders climbing Cima Campo, Passo Manghen, Passo Rolle and Passo Croce d'Aune, with a return to Passo Brocon, thanks to a new climb that will make the Medio a worthy younger sibling to the Gran Fondo route.
The Ronche-Rugna wall remains in the Medio route, taking the riders to Lamon, where a festive village will await their passage through the main square.
Those who registered for the ill-fated 2020 edition will receive a specific communication in december asking them to confirm their participation in the June event by the end of March.
"After a strange summer and an unprecedented fall Giro d'Italia, we've taken up planning for the event with renewed enthusiasm," explains Piol. "We must look forward, and we're already thinking about some winter initiatives in preparation for the new season. We want to believe that 2021 will be different, and we need to be ready to offer our participants a great celebration of sport and cycling in June."