Here we are, ready to go again, as we look toward the 27th edition.
We're introducing many changes and innovations as part of our constant effort to improve the services we offer you.

As you've read, you'll see the first change at the time of registration, which will be managed by our friends at Datasport.
If you want to be ready and fast when registration opens on Wednesday, October 27, you can create an account before 12:27 on the website http://www.datasport.com.
We're sure you'll find registration quick and easy.
A REWARD FOR THE FIRST 500 TO REGISTER ONLINE

As per tradition, the fastest riders to register, beginning at 12:27, will be assigned to the yellow starting group, just behind the red group, which is reserved for those who finished the 2021 edition in 8 hours or less for the Gran Fondo route or 5 hours and 15 minutes for the Medio Fondo route.
REGISTRATION FEE
As you can imagine, providing improved services requires increased effort. The new technical partnership with Datasport certainly involves a greater financial commitment on our part, but we're already seeing the benefits from behind the scenes. We're sure that you'll see them too at the time of registration (easier and faster), during the race (with some additional and innovative services), and after the race (in the precision of the service). For this reason, we've had to increase the registration fee by €5 compared to the 2021 cost. You can find all the amounts and deadlines in the Race Rules on this page: https://www.sportfuldolomitirace.it/en/regulation/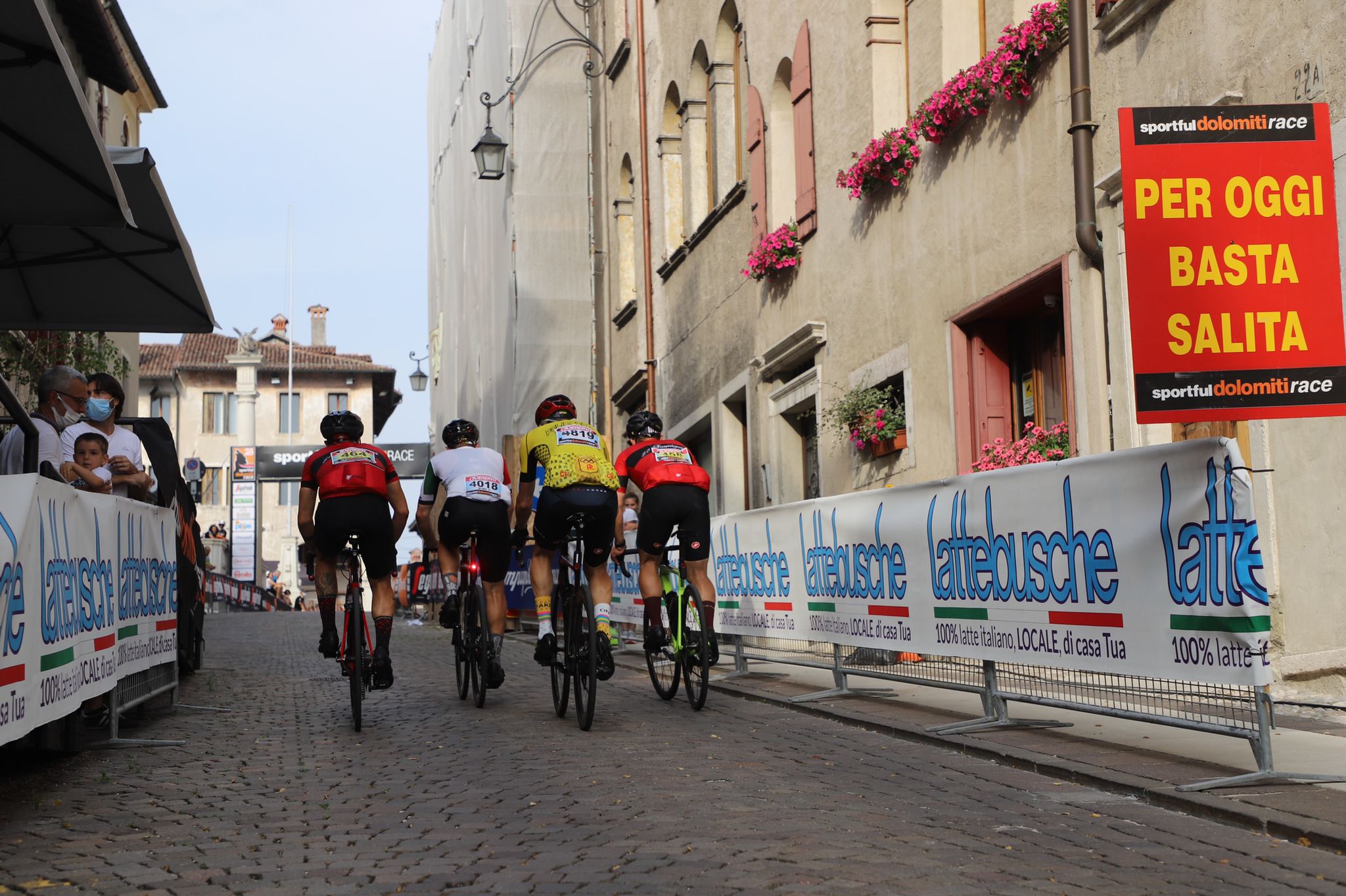 LICENSE and MEDICAL CERTIFICATION
In this first phase, you will be asked only for your personal information and contact details. When the 2022 season starts and you have your new cycling license, you can go back into your Datasport profile and upload both your license and your medical certification without any additional costs.
This will allow you to pick up the technical envelope with your race number and chip quickly, without waiting in line, when you arrive in Feltre.
You'll have more time to visit the Sportful Dolomiti Race expo, where our partners will exhibit the latest innovations and developments in the cycling industry.
REGISTRATION ROLLED OVER TO 2022
Riders who registered in 2020 or 2021 and rolled over their registration to 2022 should have received a specific communication from us, explaining how to reactivate their registration. Anyone who has not received this communication can contact the administrative office at info@sportfuldolomitirace.it.
The possibility to roll your registration over does not give you the right to maintain the same starting grid position, only to participate. Your starting position will be assigned based on your registration date (i.e., date of confirmation of participation in 2022) unless you've earned the right to access a different start group via other criteria.
DISPOSABLE CHIP
Thanks to our new timing partnership, you will no longer need to rent or buy a chip.
You'll find everything in the technical envelope that we'll give you when you arrive in Feltre.
No more lines, no more deposits, no more going to the pasta party and then having to go back to the bike parking because you forgot to remove your chip … and then go return it to get your deposit back (or just lose the deposit because you're tired and don't want to bother to return the chip).
Just register for the Sportful Dolomiti Race and you're done.
No more hassles.
All you have to do is train for June 19!
RACE NUMBERS LIKE THE PROS
No more numbers twisted on the handlebars or cut to fit around your bike computer mount.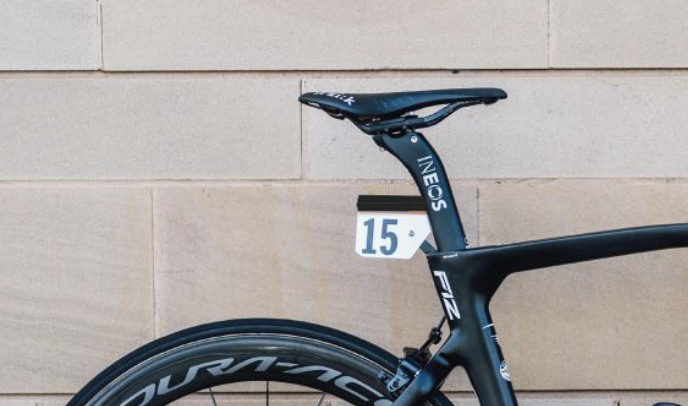 This year, instead of handlebar numbers, Sportful Dolomiti Race participants will have numbers similar to those used by the pros — numbers that attach to your bike frame simply and maybe less awkwardly than the traditional numbers.
Inside, where you won't even notice it, will be the disposable chip. You'll need to attach it to your bike frame in order to access the starting grid.
After the granfondo, you can keep it as a souvenir or throw it away.
Follow us … there are more innovations to come!
And in the meantime, start preparing your challenge to the wolf of the Manghen, because it's already there waiting for you, howling!
https://www.sportfuldolomitirace.it/en/granfondo-route/
And if you aren't planning to climb the Manghen … Val Malene and the Ronche-Rugna wall, with our special pushers ready to give you a helping hand!
https://www.sportfuldolomitirace.it/en/medio-fondo-route/