The great cycling weekend in Feltre will begin on Friday at noon, when the doors of the administrative area will open inside PalaFeltre, where already-registered participants will be able to collect their number and race packet, and those who have not yet registered will still be able to do so. The green area of Pra del Moro will host the expo, featuring about 20 companies exhibiting their products or offering the possibility to try them out.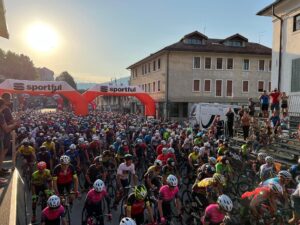 At 5:30 p.m. the music will start, with "DiscoPedale," the cycling-themed musical aperitif in the hospitality area of Pra del Moro, featuring music by Demis B2B Scotch.
The first day's activities finish at 7 p.m.
The administrative area in PalaFeltre and the expo in Pra del Moro will reopen on Saturday at 9 a.m.
At 4 p.m. will be the children's ride, the 22nd Mini GranFondo Sportful – Franco Ballerini, for children ages 5 to 12. Registration is free and includes a race packet and Sportful Mini GranFondo cycling jersey as a gift for all the children. Registration can be completed in Pra del Moro. Two hundred FCI members are already registered; for them, registration closed Thursday evening, while those without a license will be able to register on-site.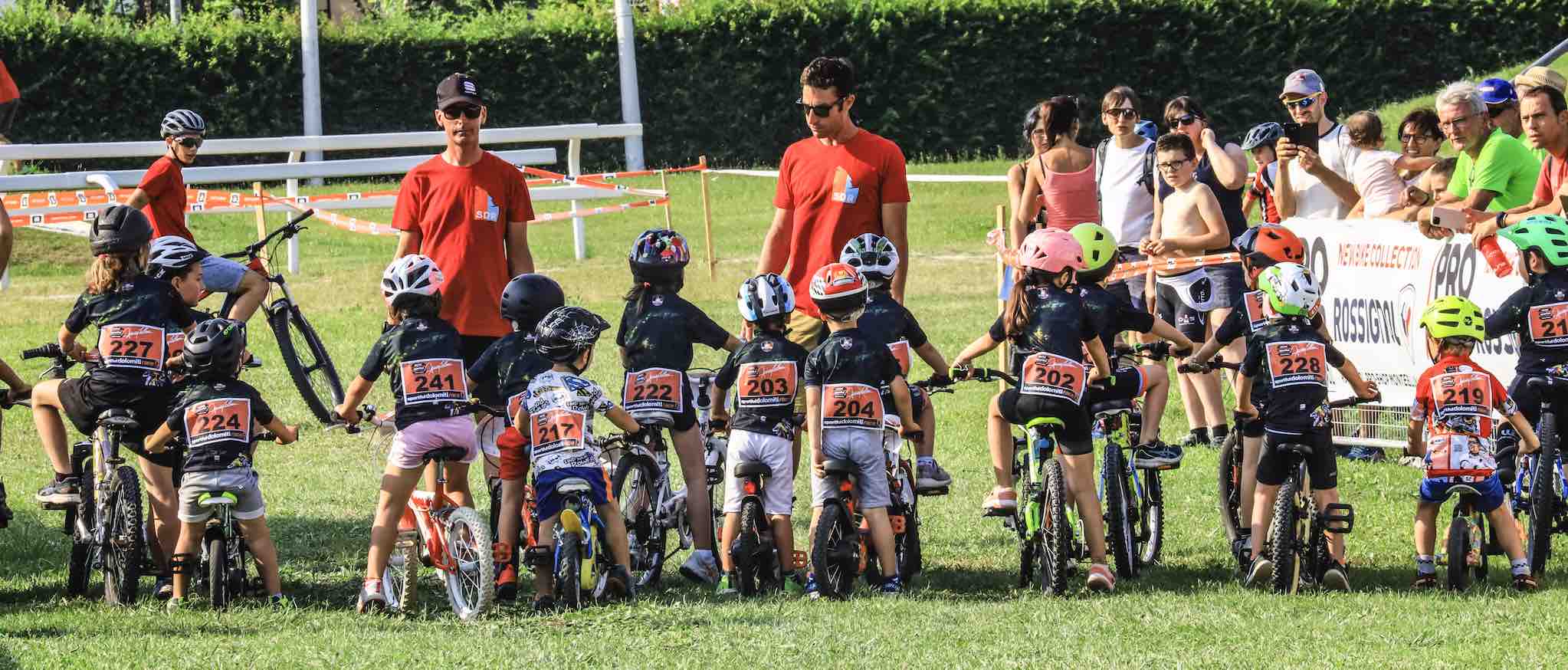 The administrative area, registration and expo close at 9 p.m., but the historic center of Feltre will come alive with live concerts as part of the Festival Internazionale della Musica. There will be musical performances in Piazzetta Trento e Trieste, in the church of San Giacomo in Via Mezzaterra, in Piazzetta Odoardi, at Unisono and in Piazza Maggiore.
On Sunday the riders will rise at dawn. The 28th Sportful Dolomiti Race starts at 7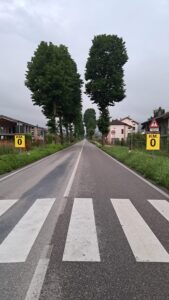 a.m. from Largo Castaldi, and participants will be able to position themselves on the "start grid" as early as 5:30 a.m. — and there will most certainly be some who will do so in order to start a little closer to the front!
Also expected at the start are Olympic champions Paolo BETTINI, Yuri CHECHI and Cristian ZORZI, along with pro Andrea PASQUALON and former pro Massimiliano LELLI, who is now a sports commentator for RAI Sport. Dietmar NOECKLER, silver and bronze medalist at the Nordic World Ski Championships, will also be riding, as will sports journalistsfrom Italian, Spanish and English publications, and Roberto RICCAMBONI, who was the doctor for the Italian national speed skating team during the time of Olympic gold medalist Enrico Fabris.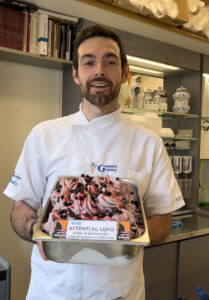 Gelateria da GIMMY in Feltre has decided to tempt granfondo riders with a custom ice cream flavor, "Attenti al lupo" ("Beware of the wolf"), a mixture of local products and maltodextrins designed specifically for cyclists. See it to believe it!